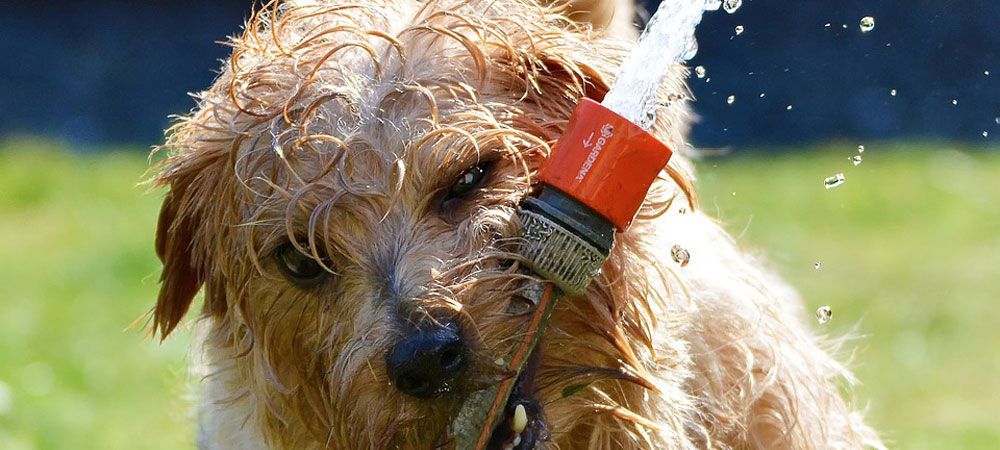 Reviews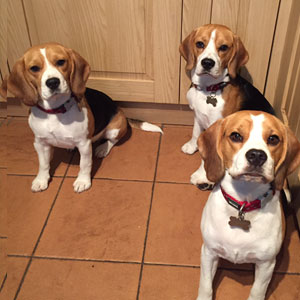 I have been feeding my 3 Beagles, 'Moonjoon Nutrition' since the end of August, swapping 2 of my dogs from raw feeding as one was so unhappy we had to hand feed him at times! Not so now, Buddy is at the front of the queue for breakfast and dinner.
All 3 are thoroughly enjoying their food and at a recent vet check he commented on what great shape they were all in and how well they looked.
Betsy at 14 months started on the Puppy/Junior range, with Buddy & Bridget sampling a couple of different flavours in the Adult range, the Venison just beating the Salmon & Trout mix as favourite. Having now decided to move Betsy onto the Adult range they have sampled the Angus Beef which is proving just as popular.
Huw, Mr Moonjoon himself was a great help in advising on quantities to order and he was spot on when he said a 6kg bag would feed one dog for a month. I was able to set up a monthly subscription plan and was confident that if I forgot to place my order I would get a reminder and not have to deal with 3 hangry hounds! The delivery service has been excellent with the food arriving within 48 hours of placing my order.
As I said my 3 are thoroughly enjoying and thriving on Moonjoon Nutrition and to me happy hounds make happy humans.

Wendy Williams, Chester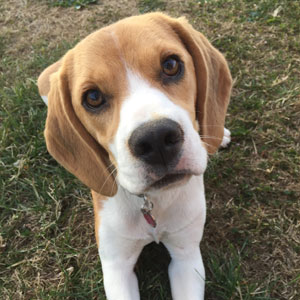 Our puppy has been fed on the Moonjoon food range from day one. It's safe to say that not only does she love it but so does any other visiting dog that manages to get a sniff (and even the cat likes to try his luck with the ethos of sharing!!) Not only does the food look & smell delicious, the nutritional value is fantastic & is just what our puppy needs to grow into a strong & healthy adult. Olives coat is great & she looks so healthy!!
Having done a fair bit of research on the best types of dog food, the Moonjoon range is up with the best available & is excellent value for money!!
Olive looks forward to trying a different flavour each month & the fact that the Moonjoon team work everything out for you & deliver it straight to your door without you having to do anything is an absolute godsend in our very busy house.
Thank you team Moonjoon for an absolutely fabulous product, we don't hesitate to recommend it to others!!

The Guntrip Family, Powys
When looking for a dry dog food, I wanted something with a high protein content and grain free but also, being sensible, I didn't want it to cost the earth.
Moonjoon Nutrition food ticks all the boxes. It contains 60% meat, grain free and is much cheaper than similar products on the market.
Lola runs in with her tail wagging as soon as I open the bag so it gets a thumbs up on the taste test. She also looks amazing off it.

The Hughes Family, Flint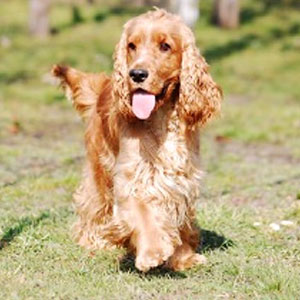 We've known Huw and Kim for many years now through their boarding services and we were fortunate early this year to finally own are very own special Moonjoon puppy. When they told us they'd put together a new super healthy dog food service we instantly got excited. We've seen first hand what dogs mean to them and knew that they would only offer the best and trust was unquestionable.
They encouraged us to check the ingredients and compare with other brands for price and content. It was no surprise to find that the food was of very high quality - aimed to promote general health and wellbeing. We were however pleasantly surprised how it was priced compared to some of the high end brands out there. It works out at just under a pound a day for us. Needless to say our Moonjoon baby and our Spaniel are now on the subscription service. We've found many positive changes to our dogs health since being introduced to Moonjoon Nutrition.
To name a few; general condition has improved, shinny coat, bright eyes, firmer stools (and don't smell) and we are actually convinced they are happier. They love it so much we actually use it as treats. We must also say, the subscription service is brill. We signed up and food is delivered every month on cue to when we need it automatically and the text updates are so handy. They are currently enjoying the 60% Salmon and sweet potato and veg. We're thinking of trying some of the others in the next few months. For us its great to know that we are doing the best by our best friends. So all in all we are over the moon (no pun intended haha) with Moonjoon Nutrition. Thanks guys for everything!!

The Marsden family, Essex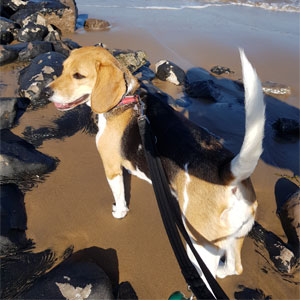 Harley can't get enough of the 'Motion From The Ocean' recipe… Before she never ate breakfasts but now she begs for some every morning. Really great for us because she's a fussy eater as the Moonjoon team knows!!
She loves this fish flavour in particular, and I've always struggled to get her to eat a good diet before. We are made up because we know she is getting the goodness she needs now.
We have tried her on every kibble out there, tinned food and also raw but she would not eat it and go days without eating… forcing me to go back to the drawing board and cook chicken and rice for her. Following Cruciate surgery on both back legs it was important that we got her the nutrients in her diet she needed to help repair and recover so when I heard you guys were selling food I knew I had to try it. To my amazement Harley has started enjoying eating finally and I can absolutely be certain that I'm doing the best for her now in giving her this food. Her recovery has been terrific, her coat is shiny and she has filled out now into a fine looking 2 year old dog… oh and her mischief is back to 100%!!

The Jones Family, Prestatyn