FAQ
My dog is a little underweight, what do you recommend?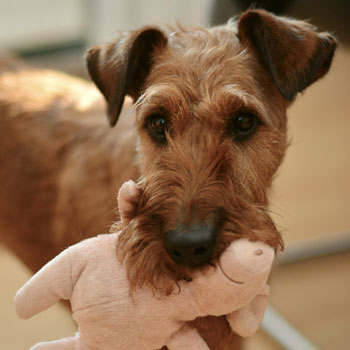 We recommend following the feeding guide chart to achieve the right condition for your dog. A bag of the 60% salmon or 60% chicken in the puppy/junior grain free range would be a great choice to re gain condition as its high in protein with the right balance of the essentials. Once optimum weight is achieved we'd recommend any of the adult ranges that takes your fancy. Cant choose between them? Why not request some free samples to see whats your dogs favourite. Click here for samples. Click here to see the Grain free Puppy/Junior recipes.
My dog is a little overweight, what do you recommend?
Our first recommendation is to follow our feeding guide charts. We've worked out that the amount specified for each weight group is just right to maintain great condition. We do offer a special recipe for overweight dogs in the grain free range. View our Adult Light range.
My dog has loose bowels quite often, any suggestion?
This is usually an indication of a sensitive stomach - unless its a sudden occurrence in which case he/she could have picked up a bug. We recommend the grain free range for all dogs not just ones with sensitive stomachs as its designed to be gentle without compromising high quality nourishment. Some dogs may struggle with the high protein diet. In this case we recommend the hypoallergenic as a great alternative.
Unsure which to choose from the grain free range? Why not request some free samples to try out.
My dog has a skin condition, any food help with this?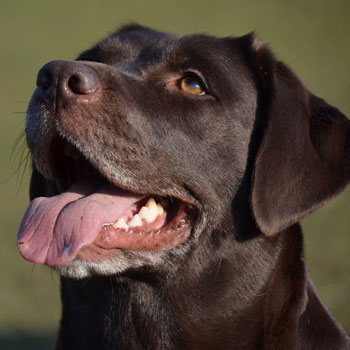 We have a special Hypoallergenic range especially designed for these issues it is a recipe called 44% Fish and Potato with Itch-Eeze. This product is designed to help alleviate skin sensitivities. This is not listed in our product offerings but we'd be happy to create a bespoke, affordable meal especially for your dog - just contact us with your special requirements and we'll do the rest.
My dog has achy joints and stiff, any products help?
The salmon recipes in the Grain Free range is great for these issues as it has added Omega 3 oils. It has more of the key ingredients to alleviate problems and promote joint repair. Its also designed to help reduce inflammatory response on joints.
My dog is a picky eater, any recommendation?
We have found that the salmon in particular is a firm favourite with picky eaters. Salmon is available in the grain free range. If your still unsure click here to arrange some samples delivered free of charge so your dog can choose.
How much food per day does my dog need?
Below is a feeding guide example. Each product has a unique feeding guide which can be found on the bag. Duration per bag is an average guide to bag range: * figures are rounded up so quantities are ample. For exact quantities please contact us with your dogs credentials and we'll happily work everything out for you.
Feeding Guide - Top Game Example
Slide right to see full table as required
| | | |
| --- | --- | --- |
| Dog weight | Grams per day | 6kg bag duration |
| 2 kg | 40g | 150 days |
| 4 kg | 70g | 86 days |
| 6 kg | 97g | 62 days |
| 8 kg | 121g | 50 days |
| 10 kg | 145g | 41 days |
| 12 kg | 164g | 37 days |
| 14 kg | 183g | 33 days |
| 16 kg | 202g | 30 days |
| 18 kg | 221g | 27 days |
| 20 kg | 240g | 25 days |
| 22 kg | 257g | 23 days |
| 24 kg | 274g | 22 days |
| 26 kg | 291g | 21 days |
| 28 kg | 308g | 19 days |
| 30 kg | 325g | 18 days |
| 32 kg | 341g | 18 days |
| 34 kg | 357g | 17 days |
| 36 kg | 373g | 16 days |
| 38 kg | 389g | 15 days |
| 40 kg | 405g | 15 days |
Feeding guides per product vary slightly. These can be seen in more detail via the 'More Info' on each product listing. All dogs are different and the guidelines should be adapted to take into account the breed, age, temperament and activity level the individual dog. When changing foods please introduce gradually over a period of two weeks - this is important. Always ensure fresh, clean water is available.
Can I alternate flavours/recipes every month on request on the subscription service?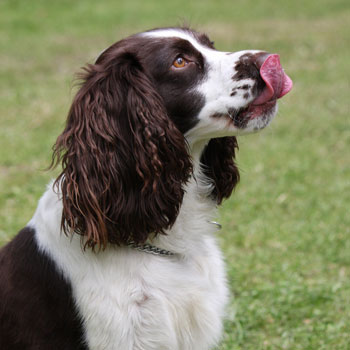 Yes of course, contact us for preferences and we'll sort the rest.
Do the bags come in any other sizes?
We can arrange for the bags to be larger or smaller to best suit your lifestyle. Please contact us with your requirements and we'll do the rest. We've found that on average a 6kg bag lasts 1 month (based on 11kg dog) and a bag a month delivery is efficient and easy.
Any queries not listed? Feel free to contact us your query and we'll get straight back to you with a response.